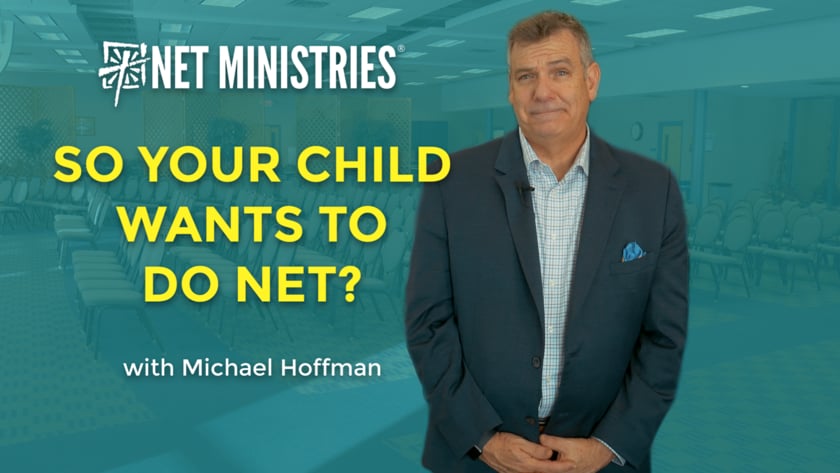 Supervisor Contact Information
If you have any questions or concerns about your son or daughter or his/her team, please don't hesitate to contact his/her team's supervisor(s). Starting on October 4, the supervisors will often be in the office Monday through Friday, 9:00 to 5:00 Central Time. However, they do travel frequently (to visit their teams) so it may take a few days to hear back from them.
NET Center Number: 651-450-6833
Discipleship Team Mailing Addresses
Missionary Name, NET Team 8
St. Patricks
711 Rickett Rd.
Brighton, MI 48116

Missionary Name, NET Team 9
St. Joseph Church
1029 Kundeck St.
Jasper, IN 47546

Missionary Name, NET Team 10
Catalyst Catholic
101 St. Anthony Dr.
Mount Saint Francis, IN 47146
Missionary Name, NET Team 11
St. Simon the Apostle
8155 Oaklandon Rd.
Indianapolis, IN 46236
Missionary Name, NET Team 12
JSerra Highschool
26351 Junipero Serra Rd.
San Juan Capistrano, CA 92675
2023 - 2024 Important Dates
August 1: Leadership Training Begins (invite only)
August 9: Music Training Begins (accepted musicians only)
August 14: International Missionaries (excluding Canada) Arrive
August 16*: Arrival Day for Fall Training. All Missionaries arrive between 7AM - 5PM : by 3PM if by car
August 20: Missionaries Depart for Camp Wapo
September 1: Team Announcement Night at 7:30 PM CST: Watch the Livestream
September 2: Teams Return to the NET Center. Training Continues
September 15: Commissioning Mass at the NET Center at 7:30 PM CST: Watch the Livestream
September 17: Teams Depart and Begin Ministry
December 12: Teams Return for December Retreat
December 15: Missionaries Depart for Christmas Break. Departure must be after 8AM, NO EXCEPTIONS
January 3: Missionaries Arrive for January Training by 5PM
January 10: Teams Depart Again for Ministry
May 11: Teams Return for Wrap-Up Week
May 18: Closing Celebration Mass and Luncheon
Frequently Asked Questions
Our missionaries commit to nine months of service, from August 2022-May 2023. The first five weeks of their commitment begins with our fall training program on August 15. Following this training, they and their team would do mission work from September until December, where they will then get two weeks off for Christmas. Missionaries return in January for a week of training, and then continue mission work until May, where their time with us concludes with a week-long wrap up and our Closing Celebration.
The NET year begins with an intensive five-week training conducted by the NET Staff, a dedicated and talented group of young professionals. They are assisted by priests from several dioceses and religious orders as well as several NET Alumni priests and religious. Archbishop Bernard A. Hebda presides at special liturgies.
The first two weeks of training are conducted at Lake Wapogasset Lutheran Bible Camp, in Amery, Wisconsin and the last three weeks are held at the NET Center, our national headquarters.
As mentioned, the first two weeks of training are conducted at a camp in Amery, Wisconsin. We have found it invaluable to get missionaries away from the noise of the city so they can concentrate on deepening their personal faith and work on developing strong relationships with the men and women with whom they will be serving. Toward that end, we will be asking all the missionaries to leave their cell phones at the NET Center while we are away at camp. Consequently, they will not be able to call or email you during their time at camp. (Of course, if there should be an important reason for them to contact you, we will make sure they receive access to a phone.)
Family Emergencies during training:
In the event that you must reach your son/daughter while at camp, please contact Pete Burds, Vice President of Mission by emailing peteb@netusa.org. Pete will be regularly checking email throughout the days. 
Once we are back at the NET Center, you may contact your child's Team Supervisor. You'll be receiving their contact information after teams are announced at camp.
6:30AM Wake Up
7:30AM Personal Prayer Time
8:15AM Mass
9:15AM Breakfast
10:30AM: Presentation #1 This presentation spells out for the missionaries the Christian ideal. It includes such talks as "Loving God First", "Union with God in Prayer", "Morality", "Understanding the Eucharist", etc.
11:30AM 15 min Break
11:45AM Presentation #2 This presentation focuses on the practical application of the ideal. Included are talks like "Practical Prayer Advice", "Relating as Brothers and Sisters in Christ", and "Reconciling Relationships".
12:30PM Lunch and Afternoon Break. Options include recreational activities, reflection time, one on one care by staff, and the Sacrament of Reconciliation.
2:30PM Presentation #3 This time includes the skill development of the individual and the team. This would be the time to work on preparing presentations, learn how to lead a small group, drama training, etc.
4:45PM Small Group Discussion
5:30PM Break
6:00PM Dinner
7:30PM Evening Activities These include everything from the practical (laundry nights), to social events (talent shows), to prayer times and Holy Hours.
9:45PM Socializing and Wind Down
10:30PM Bedtime 
NET Ministries remains committed to providing quality medical insurance for its missionaries who are unable to secure medical insurance through their parents.  To help keep our costs low, NET has chosen a "Partially Self-funded" medical plan in which the ministry absorbs the first $40,000 of covered medical bills for each missionary while purchasing insurance for amounts in excess of that.  While this system has worked well, it is still expensive, and thus, it is extremely helpful if NET Missionaries are able to remain on their parents' plan.
We invite you to consider this possibility. Recent federal legislation has mandated that children be allowed to remain on their parents' medical plan until age 26. Please contact our Director of Administration, Deacon Dan Brewer (danb@netusa.org, 651.450.6833 x104) and let him know if your child will need to use NET's insurance or if they can remain on your medical plan. Our goal is to not have you incur additional costs by keeping your child on your plan. If keeping your child on your plan results in additional costs to you, please talk with Deacon Dan regarding how NET can assist with those additional costs. If your child is able to stay on your medical plan, please have them bring a copy of your medical card to training.
NET offers a one-time $100.00 incentive to any missionary who is able to remain insured under a different plan.
If your child is taking any regular medications, please have them talk to their physician about getting enough medication to last until Christmas. Some of the teams will be serving in rural areas where it can be challenging to get prescriptions filled quickly.
If there are general concerns about your child's specific health needs (asthma, allergies, etc.), they should talk with their physician to get advice regarding how to manage their health needs prior to coming to NET. Many of the missionaries will find themselves in a variety of geographic settings and a little pre-planning can make a big difference.
To help cover the costs of training, meals, transportation, a monthly stipend, and other expenses, your child has been asked to raise a minimum of $7,000 in personal support. It costs NET approximately $24,000 to send out a missionary, and funding comes primarily from three sources: 25% from missionary sponsors; 40% from program fees; and 35% raised in NET's Development Department. The Partnership Program at NET Ministries is coordinated by Paul Ives and he will be providing your child with initial training (two webinars) and ongoing support and coaching to help them reach their goal. Our own experience with support raising has shown that any missionary who prays, plans, and executes the strategies we teach them will easily reach or exceed their goal.
If you have any questions about support raising for serving with NET Ministries, please contact Paul Ives at pives@netusa.org or 651.450.6833 ×125 and he would be happy to speak with any parents about the process.
Yes, your child will receive a stipend.
Beginning in September, your child will receive a monthly stipend of $150.00 into their bank account. Please ensure that either you or your child send us the account information as soon as possible. You can either send NET a voided check (NOT a deposit slip, as this does not have the complete information that is needed) or call us with the information. Please indicate if you are submitting information about a savings account instead of a checking account. Know that this information will be kept confidential and secure, and then destroyed at the end of their NET service.
You can send this voided check to:
Deacon Dan Brewer
110 Crusader Avenue W.
West St. Paul, MN
55118-4427
Or, contact him at:
651.450.6833 x104
DanB@netusa.org
Your child's safety is a top priority for us! Let's take a look at a few important aspects of NET Life:
Host Homes: NET Missionaries stay in host homes provided by the parish or school where they are serving. Retreat teams will usually stay in each home for one or two nights while the home team and Discipleship teams stay in the same host homes for two to three weeks. All of our host homes are vetted by the leadership of the local parish or school where the team is staying. Missionaries always stay at a host home with at least one other missionary – they'll never stay alone. If a missionary ever senses he or she is in an unsafe situation, they are instructed to leave the house, contact NET Staff, and we will get them to a new home immediately.
Driving Safety: Only select missionaries are chosen to be drivers based on a DMV background check, age, and experience. All of our missionaries are trained by professional instructors, and our vehicles are maintained using the same standards used by professional bus companies. While the mission of evangelization is important, safety comes first. Thus, our teams are instructed not to travel during dangerous weather. If by chance, a team gets caught in a storm, they are instructed to get off the road and contact our staff. We have a network of thousands of supporters across the country who are ready to offer shelter and additional help. Also, each team has NET-provided credit cards for emergencies.
NET Missionaries are allowed to bring a personal cell phone, which they can use for a limited amount of time per day when they are not conducting ministry. Once the missionaries are placed on teams, parents will also receive an email from our office with emergency contact information particular to that team.
While we cannot guarantee their success, we do offer official loan and scholarship deferment letters for your son or daughter that have been successful in many cases. In addition, we provide a letter for acceptance forbearance in the case that your child has been accepted to a college or university.
Though emergencies are not likely during your child's year of service, in such a case, on top of their personal cell phones, each team has access to a team cell phone that they can use to contact the appropriate authorities if necessary. The teams also have a number to a direct cell phone line that, at all times, is in the possession of an on-call staff member.
Your child's safety is a top priority for us. If you have any questions about our emergency precautions, please contact Pete Burds, Vice President of Mission at 651-450-6833 x728 or peteb@netusa.org 
During our initial five-week training, please send all letters and packages to the NET Center and we will deliver them to your child:
Missionary Name
NET Ministries
110 Crusader Avenue W.
West St Paul, MN 55118
Once the teams complete training, the process is different depending on what type of team your son or daughter is on.
Retreat Team 1 (Home Team): Continue to send all mail and packages to the NET Center listed above.
Discipleship Teams (Teams 8-12): Mail all letters and packages to their Discipleship Team locations - addresses listed above under Team Supervisors. 
Retreat Teams 2-7: You can send all letters to the NET Center at the address listed above. Our receptionist bundles up all letters for each team and sends them via UPS to the teams every Friday. So, the teams receive mail once a week.
Please note: we cannot forward packages. If you'd like to send your child a package, here's the procedure:
Retreat Team Schedules are available above and will tell you where your son or daughter will be every day of the year.
Call the contact person listed on the schedule for where your son or daughter will be one week from when you'll send the package. Ask them permission to send the package to that location. They will give you the best address where you can send the package. If you cannot get a hold of retreat location contacts, please contact the NET Staff member on the top of each schedule.

 
Example: Suppose you want to mail your child a package on October 1. Look on the schedule and check where your son or daughter will be on October 8. Call the contact person listed, tell them you'd like to send a package to your child who will be doing a NET Retreat at their parish on the 8th, ask whether they can receive the package and what is the best address to use to send the package.
After missionaries are placed into their teams, they will be assigned a route for the fall. There is no way to know before missionaries arrive in August if they are on a route that needs winter clothing.
If your child has winter clothing, they are encouraged to bring it to training and store it in their locker at the NET Center. If they don't have the appropriate attire, we recommend waiting until they receive their routes during training rather than purchasing something they may not need. There will be time for you or your child to attain the appropriate winter clothing before they leave training.
Please keep in mind that every NET Missionary will spend a week in January in Minnesota for January training.
Staff Contact Information
If you have any questions or concerns, please feel free to reach out to the
Pete Burds
Vice President of Mission

P: 651-450-6833 ext. 728
peteb@netusa.org
2023 - 2024 FECHAS IMPORTANTES
Agosto 1: Comienza el entrenamiento de liderazgo (solo por invitación)
Agosto 9: Comienza el entrenamiento de música (solo para músicos aceptados)
Agosto 14: Llegada de misioneros internacionales (excluyendo Canadá)
Agosto 16*: Día de llegada para el entrenamiento de otoño: Todos los misioneros llegan entre las 7 AM y las 5 PM; antes de las 3 PM si llegan en automóvil
Agosto 20: Los misioneros parten hacia el Campamento Wapo
Septiembre 2: Los equipos regresan al Centro NET. Continúa el entrenamiento
Septiembre 16: Misa de comisión en el Centro NET a las 7:00 PM
Septiembre 17: Los equipos parten y comienzan el ministerio
Diciembre 12: Los equipos regresan para el retiro de diciembre
Diciembre 15: Los misioneros parten para las vacaciones de Navidad. La salida debe ser después de las 8 AM, SIN EXCEPCIONES
Enero 3: Los misioneros llegan para el entrenamiento de enero antes de las 5 PM
Enero 10: El equipo parte para el ministerio
Mayo 11: Los equipos regresan para la semana de cierre
Mayo 18: Celebración de cierre con Misa y Banquete
Nuestros misioneros se comprometen a nueve meses de servicio, desde agosto de 2022 hasta mayo de 2023. Las primeras cinco semanas de su compromiso comienzan con nuestro programa de capacitación de otoño, el cual comienza el 15 de agosto. Después de la capacitación, ellos y su equipo trabajarán como misioneros desde septiembre hasta diciembre de 2020. Donde luego tendrán dos semanas libres para Navidad. Los misioneros regresarán en enero para una semana de capacitación y luego continuarán el trabajo como misioneros hasta mayo, donde su tiempo con nosotros concluye con una semana de conclusión y nuestra celebración de clausura.
El año de NET comienza con un programa intensivo de capacitación de cinco semanas dirigido por el personal de NET, un grupo dedicado y talentoso de jóvenes profesionales. Siendo asistidos por sacerdotes de varias diócesis y órdenes religiosas, así como por varios sacerdotes y religiosos exalumnos de NET. El Arzobispo Bernard A. Hebda se unirá a nosotros para presidir liturgias especiales.
Las primeras dos semanas de capacitación se llevan a cabo en Lake Wapogasset Lutheran Bible Camp, en Amery, Wisconsin, y las últimas tres semanas se llevan a cabo en el NET Center, nuestra sede la cual se encuentra en West St. Paul.
Como se mencionó, las primeras dos semanas de entrenamiento se llevan a cabo en un campamento en Amery, Wisconsin. Nos ha resultado invaluable alejar a los jóvenes del ruido de la ciudad para que puedan concentrarse en profundizar su fe personal y trabajar para desarrollar relaciones sólidas con los hombres y mujeres con quienes estarán sirviendo. Con ese fin, pediremos a todos los miembros del equipo que dejen sus teléfonos celulares en el Centro de NET mientras estamos en el campamento. En consecuencia, no podrán llamarles ni enviarles un correo electrónico durante su estancia en el campamento. (Por supuesto, si hay una razón importante por la cual necesitan comunicarse con ustedes, nos aseguraremos de que reciban acceso a un teléfono).
Emergencias Familiares durante el entrenamiento:
En caso de que deba comunicarse con su hijo/hija mientras está en el campamento, comuníquese con Pete Burds, Vice Presidente de la Misión: peteb@netusa.org. Pete dirige la capacitación de los miembros de los equipos de NET y revisa los mensajes varias veces al día.
Una vez que regresemos al Centro de NET, pueden comunicarse con el supervisor del equipo de su hijo. Recibirá su información de contacto después de que se hayan anunciado los equipos en el campamento.
6:30 AM Despertar
7:30 AM Tiempo de oración personal
8:15 AM Misa
9:15 AM Desayuno
10:30 AM Presentación #1 Esta presentación explica en detalle el ideal cristiano para los miembros del equipo. Incluye pláticas sobre cómo Amar a Dios Primero, Unión con Dios en la Oración, Moralidad, Comprensión de la Eucaristía.
11:30 AM Descanso de 15 minutos
11:45 AM Presentación #2 Esta presentación se enfoca en la aplicación práctica del ideal. Se incluyen pláticas sobre Consejos prácticos de oración, Relacionarnos como hermanos y hermanas en Cristo y Reconciliación en las relaciones.
12:30 PM Almuerzo y Descanso de la tarde. Las opciones incluyen actividades recreativas, tiempo de reflexión, atención personalizada por parte del personal y el Sacramento de la Reconciliación.
2:30 PM Presentación #3 Este tiempo incluye el desarrollo de habilidades del individuo y del equipo. Durante este tiempo se ponen en práctica la preparación de presentaciones, dirigir un grupo pequeño, formación en teatro, etc.
4:45 PM Discusión en grupos pequeños
5:30 PM Descanso
6:00 PM Cena
7:30 PM Actividades Nocturnas Estas incluyen todo, desde prácticas (noches de lavandería), hasta eventos sociales (Show de talentos), tiempos de oración y Horas Santas.
9:45 PM Socialización y tiempo para relajarse
10:30 PM Hora de acostarse
NET Ministries mantiene su compromiso de brindar un seguro médico de calidad a los miembros de su equipo que no pueden obtener un seguro médico a través de sus padres. Para ayudar a mantener nuestros costos bajos, NET ha elegido un plan médico "parcialmente autofinanciado" en el que el ministerio absorbe los primeros $40,000 de las facturas médicas cubiertas para cada miembro del equipo y adicionalmente compra un seguro independiente para montos superiores a eso. Si bien este sistema ha funcionado, aún es costoso y, por lo tanto, es extremadamente útil si los miembros del equipo pueden permanecer en el plan de sus padres.
Te invitamos a considerar esta posibilidad. La legislación federal reciente ha ordenado que los niños y jovenes puedan permanecer en el plan médico de sus padres hasta los 26 años. Comuníquese con nuestro Director de Administración, el Diácono Dan Brewer (danb@netusa.org, 651.450.6833 x104) e infórmese si su hijo /hija necesitará usar el seguro de NET o si pueden permanecer en su plan médico. Nuestro objetivo es que usted no incurra en costos adicionales al mantener a su hijo/hija en su plan. Si mantener a su hijo/hija en su plan genera costos adicionales para usted, hable con el diácono Dan sobre cómo NET puede ayudarle con esos costos adicionales. Si su hijo/hija puede permanecer en su plan médico, pídale que traiga una copia de su tarjeta médica a la capacitación.
NET ofrece un incentivo único de $100.00 a cualquier misionero que pueda permanecer asegurado bajo un plan diferente.
Si su hijo/hija está tomando algún medicamento continuamente, pídale que hable con su médico acerca de obtener suficiente medicamento para durar hasta Navidad. Algunos de los equipos estarán sirviendo en áreas rurales donde puede ser un desafío surtir las recetas rápidamente.
Si hay inquietudes generales sobre las necesidades de salud específicas de su hijo/hija (asma, alergias, etc.), él o ella deben hablar con su médico para obtener consejos sobre cómo manejar sus necesidades de salud antes de venir a NET. Muchos de los miembros del equipo se encontrarán en una variedad de entornos geográficos y un poco de planificación previa puede hacer una gran diferencia.
Para ayudar a cubrir los costos de capacitación, comidas, transporte, un incentivo mensual y otros gastos, se le ha pedido a su hijo/hija que recaude un mínimo de $7,000 en manutención personal. Enviar a un misionero tiene un costo NETO de aproximadamente $20,000, y los fondos provienen principalmente de tres fuentes: 25% de patrocinadores de misioneros; 40% de las tarifas del programa; y el 35% recaudado en el Departamento de Desarrollo de NET. El Programa de Asociación en NET Ministries está coordinado por Paul Ives y él brindará a su hijo/hija capacitación inicial (2 seminarios web) y apoyo y entrenamiento continuos para ayudarlos a alcanzar su meta. Nuestra propia experiencia con la recaudación de apoyo ha demostrado que cualquier misionero que ore, planifique y ejecute las estrategias que les enseñamos alcanzará o superará fácilmente su meta.
Si tiene alguna pregunta sobre la recaudación de fondos para servir con NET Ministries, comuníquese con Paul Ives a pives@netusa.org o al 651.450.6833 ×125 y él estará encantado de hablar con los padres sobre el proceso.
Sí.​
A partir de septiembre, su hijo/a recibirá un pago mensual de $150.00 en su cuenta bancaria. Asegúrese de que usted o su hijo/hija nos envíen la información de la cuenta lo antes posible. Puede enviar a NET un cheque anulado (NO un comprobante de depósito, ya que no tiene la información completa que se necesita), o llamarnos con la información. Indique si está enviando información sobre una cuenta de ahorros en lugar de una cuenta corriente. Sepa que esta información se mantendrá confidencial y segura, y luego se destruirá al final de su servicio con NET.
Puede enviar este cheque anulado a:
Diácono Dan Brewer
110 Crusader Avenue W.
Oeste de St. Paul, MN 55118-4427
O comuníquese con él al 651.450.6833 x104; DanB@netusa.org.
¡La seguridad de su hijo/a es una prioridad para nosotros! Echemos un vistazo a algunos aspectos importantes de la vida en NET:
Hogares Anfitriones: Los miembros del equipo NET se hospedan en hogares anfitriones provistos por la parroquia o escuela donde están sirviendo. Los equipos de retiro generalmente permanecerán en cada hogar durante una o dos noches, mientras que el equipo local y los equipos de discipulado permanecerán en los mismos hogares anfitriones durante dos o tres semanas. Todos nuestros hogares anfitriones son examinados por el liderazgo de la parroquia o escuela local donde se hospeda el equipo. Los miembros del equipo siempre se quedan en una casa anfitriona con al menos otro miembro del equipo; nunca se quedarán solos. Si un miembro del equipo alguna vez siente que se encuentra en una situación insegura, se le indica que deje la casa, se comunique con el personal de NET y lo llevaremos a un nuevo hogar de inmediato.
Seguridad en la conducción: En conjunto los equipos de NET han conducido más de 5 millones de millas en los últimos 41 años y aunque hemos tenido accidentes automovilísticos en pocas ocasiones, han habido tan solo unos cuantos accidentes graves. Esta es la razón: sólo algunos miembros seleccionados del equipo son elegidos para ser conductores de acuerdo a una verificación de antecedentes, su edad y experiencia del DMV. Todos los miembros de nuestro equipo están capacitados por instructores profesionales y nuestros vehículos se mantienen utilizando los mismos estándares utilizados por las empresas de autobuses profesionales. Si bien la misión de evangelizar es importante, la seguridad es primordial. Por lo tanto, nuestros equipos tienen instrucciones de no viajar durante condiciones climáticas peligrosas. Si, por casualidad, un equipo queda atrapado en una tormenta, se les indica que se salgan de la carretera y se comuniquen con nuestro personal. Contamos con una red de miles de simpatizantes en todo el país que están listos para ofrecer refugio y ayuda adicional. Además, cada equipo tiene tarjetas de crédito otorgadas por NET para cualquier emergencia.
A los miembros del equipo se les permite traer su celular personal, que pueden usar por un tiempo limitado al día cuando no están en horas de ministerio. Una vez que los misioneros se ubiquen en equipos, los padres también recibirán un correo electrónico de nuestras oficinas con información de contacto para emergencias particulares del equipo de su hijo/hija.
Si bien no podemos garantizar su éxito, si ofrecemos cartas oficiales de aplazamiento de préstamos y becas para su hijo o hija que han sido exitosas en muchos casos. Además, proporcionamos una carta de indulgencia de aceptación en el caso de que su hijo o hija haya sido aceptado en una universidad.
Aunque las emergencias no son probables durante el año de servicio de su hijo/hija, en tal caso, además de sus celulares personales, a cada equipo se les otorga un celular que pueden usar para comunicarse con las autoridades correspondientes si es necesario. Los equipos también tienen un número celular directo que, en todo momento, está en posesión de un miembro del personal de guardia para cualquier emergencia.
La seguridad de su hijo es una prioridad para nosotros. Si tiene alguna pregunta sobre nuestras precauciones de emergencia, comuníquese con Pete Burds, Vice Presidente de la Misión: peteb@netusa.org.
Durante la capacitación inicial de cinco semanas, envíe todas las cartas y paquetes a nuestra Oficina Nacional y se los entregaremos a su hijo o hija:
Nombre del misionero
Ministerios NET
110 Cruzado Avenida W
Oeste de St. Paul, MN 55118
Ya que los misioneros completan el entrenamiento y "salen a la carretera", el proceso puede cambiar según el tipo de equipo en el que esté su hijo o hija.
Para los equipos de discipulado, recibirá un correo electrónico con la dirección donde puede enviar todo el correo y los paquetes.
Para el "Equipo local", puede continuar enviando todo el correo y los paquetes a la Oficina Nacional mencionada anteriormente.
Para Equipos de Retiro: Puede enviar todas las cartas a la oficina de NET a la dirección que se indica arriba. Nuestra recepcionista empaqueta todas las cartas para cada equipo y las envía por UPS a los equipos todos los viernes. Así, los equipos reciben correo una vez por semana.
Tenga en cuenta: no podemos enviar paquetes. Si desea enviar un paquete a su hijo o hija, este es el procedimiento:
Nuestra oficina le enviará un cronograma de manera regular de dónde estará su hijo o hija todos los días del año.
Llame a la persona de contacto que figura en el cronograma para saber dónde estará su hijo o hija una semana después de que envíe el paquete. Ella o él le dará la mejor dirección donde puede enviar el paquete.
Ejemplo: suponiendo que desea enviarle un paquete a su hijo/a el 1 de octubre. Mire el cronograma y verifique dónde estará su hijo el 8 de octubre. Llame a la persona de contacto indicada, dígales que le gustaría enviar un paquete a su hijo que hará un retiro NET en su parroquia el día 8 y pregunte cuál es la mejor dirección para enviar el paquete.
Después de colocar a los misioneros en sus equipos, se les asignará una ruta para el otoño. No hay forma de saber antes de agosto si el equipo de su hijo/hija estará en una ruta del norte y necesitarán ropa de invierno adecuada.
Si su hijo o hija tiene ropa de invierno, se recomienda que la traiga al entrenamiento y la guarde en su casillero en el Centro de NET. Si no tienen la vestimenta adecuada, recomendamos esperar hasta que reciban sus rutas durante el entrenamiento en lugar de comprar algo que quizás no necesiten. Habrá tiempo para que usted o su hijo/hija obtengan la ropa de invierno adecuada antes de empezar a viajar.
Tenga en cuenta que los misioneros pasarán una semana de enero en Minnesota para un entrenamiento.
Si tiene alguna pregunta o inquietud, no dude en contactarse con
Pete Burds
Vice Presidente de la Misión
T: 651-450-6833 ext. 728
peteb@netusa.org